Three Ways to Deposit Funds
When it comes to depositing money for your loved one or friend, our aim is to make it quick and simple.  The following secure convenient methods are available to replenish an inmate's account 24 hours a day, 365 days a year. Also, don't forget we accept MoneyGrams in case you don't have a credit card.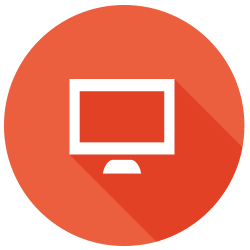 Depositing money on our secure website is instant, safe and easy. We accept all major credit cards including Visa, MasterCard, Discover and American Express. Once deposited, the funds are available immediately to your incarcerated loved one or friend.
Depositing money by phone is a convenient way for your inmate to receive money immediately. Just call 1-866-713-4761 (or 844-369-7776 for British Columbia facilities). Our bilingual operators are standing by 24 hours, 7 days a week to assist you with your deposit.  Major credit cards accepted are Visa, MasterCard, Discover and American Express.
Depositing money at a lobby kiosk located in one of our many detention facilities across the country is a secure way to get funds to your incarcerated loved one instantaneously. Some facilities require identity verification so bring your driver's license or some other form of ID.
NOTE: It may take up to 72 hours for funds to be active on an inmate Trust & Commissary account.